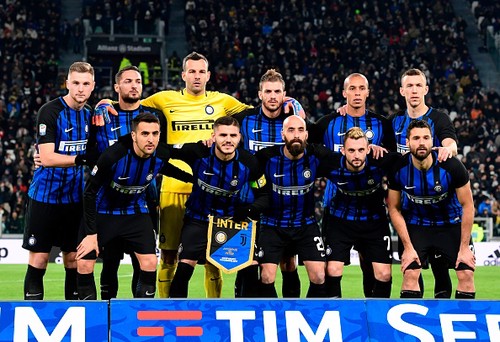 Champions, Spalletti confirms Politano no for Martinez
Great expectations for the second day of the Champions League, with Inter facing the first away match.
The Nerazzurri will face the PSV currently leading the Dutch championship and a full score with seven wins in as many games.
The Dutch have already scored 26 goals, an average of more than three goals per game.
Obviously the technical level of the championship in the Netherlands is not of first order, but the PSV is a team used to the Champions and at home can always be a bad customer. Maximum concentration will be mandatory for the Spalletti band.
Return the big rest against Cagliari, Icardi and Perisic. In defense the dilemma is between Miranda and D'Ambrosio. If he played the first in the middle of the defense Skriniar would be hijacked as a right-back.
Still on the subject of being back in front of the defense, the owner couple Vecino with Brozovic returns, who will be supported by Nainggolan. Vrsaljko is always out.
Lautaro after the excellent game in the league, seasoned by his first seasonal goal will remain to watch the game off the bench. Trident then with the usual Icardi in the center, Perisic on the left and Politano on the right, also confirmed after the second goal at Cagliari.
The excellent performance of the Argentine Lautaro has ignited the fantasies of the fans who already dream of the couple of wonders together with Icardi. A couple that would guarantee the future of the Nerazzurri attack, but at the moment Spalletti thinks to bring everyone down to earth, the team needs balance and experimenting in the Champions League does not seem to be the case.
Its use in the current game is not excluded, should it be necessary, but for the moment they do not seem to be destined to play together for the first minute.
Among the Dutch eye for the bomber Luuk de Jong who in this season start between the league and the Champions League has already scored six goals.
The two attacking offenders, the young twenty-year-old Bergwijn and even more on the other side of the Mexican Lozano, are particularly fearful, admired also at the last World Championships in Russia. The two certainly represent the worst threat to the Inter rear.